Home improvements can feel overwhelming at first, but the hard work can prove beneficial in the long run. 
In addition to addressing practical issues, fixing and improving your home has the possibility of boosting its market value when you decide to sell it. Improving your home provides a way to address practical needs while adding future value. 
Home improvement loans can be unsecured personal loans that vary in both rates and terms, depending on factors like your credit score. Before taking out a loan, research the available options and get multiple estimates about the work expected to be done on your home. A carefully chosen home improvement loan can help you achieve the house of your dreams. 
Quick Look: Best Personal Loans for Home Improvement
7 Best Personal Loans for Home Improvement 
Loans for home improvement make future renovations and repairs a reality. Before taking out a loan, get several estimates for the cost of your intended home improvement. 
Account for accidents and unforeseen events when asking for the total loan amount. If you feel the sum is too large, consider waiting and saving more money. However, if certain home improvements are desperately needed, consider breaking home repairs into projects categorized by urgency. Consult with a financial adviser and research the loans available to see which one would be best for you. 
SoFi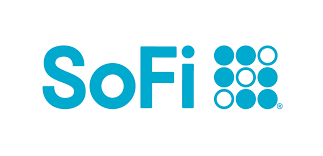 get started
securely through SoFi's
website
Disclosure: Fixed rates from 6.99% APR to 21.78% APR. APR reflect the 0.25% autopay discount and a 0.25% direct deposit discount. SoFi rate ranges are current as of 3/24/22 and are subject to change without notice. Not all rates and amounts available in all states. See Personal Loan eligibility details. Not all applicants qualify for the lowest rate. Lowest rates reserved for the most creditworthy borrowers. Your actual rate will be within the range of rates listed above and will depend on a variety of factors, including evaluation of your credit worthiness, income, and other factors. See APR examples and terms. The SoFi 0.25% AutoPay interest rate reduction requires you to agree to make monthly principal and interest payments by an automatic monthly deduction from a savings or checking account. The benefit will discontinue and be lost for periods in which you do not pay by automatic deduction from a savings or checking account.

SoFi started in 2011 and now has over 3 million members. The company originally focussed on student loans and has since branched out to handle other areas of finance such as banking and investing. 
What makes the offering unique is that SoFi provides a specific home improvement loan that is an unsecured personal loan. Unsecured loans do not require collateral and are thought of as less risky for the borrower. In addition, the loan has the potential for quick approval, which could take less than 24 hours. You'll make fixed payments over a set term to ensure that there are no mistakes or unnecessary stumbling blocks along the way to repayment. 
SoFi says there is no minimum credit score needed to receive a personal loan but encourages borrowers to work toward achieving higher credit scores before applying. SoFi examines a person's creditworthiness to determine whether they are a viable candidate for a personal loan. 
Overall, SoFi typically requires higher credit scores for personal loans even though an exact number for a home improvement loan is not clearly stated. 
LightStream

Disclosure:
*AutoPay discount is only available prior to loan funding. Rates without AutoPay are 0.50% points higher. Excellent credit required for lowest rate. Rates vary by loan purpose.
Loan Amounts
$5,000 – $100,000
Term Lengths
Up to 240 months
1 Minute Review
Under certain conditions, LightStream deposits funds into your account within the same day, which makes it an appealing option if you need to quickly gain access to funds. LightStream requires good credit. Loans range between $5,000 and $100,000 in total. The APR rate starts around 4.29 % and goes higher with repayment terms from 2 years and 12 years at a fixed rate. A fixed-rate loan is a loan where the interest rate stays the same throughout the loan. One benefit of LightStream is that it charges no late fees or prepayment fees. In addition, LightStream doesn't require home equity or other collateral.
Best For
$0 origination fee
Same day funds
Pros
Doesn't require collateral
No late fees
Cons
Not for those with bad credit
LightStream is a part of Truist Financial Corp. and is often thought of as an online consumer lender. The company offers a rate beat program to remain competitive with other lenders of unsecured loans.
LightStream is unique in that it offers personal unsecured home improvement loans. An unsecured loan does not require capital, while a home equity loan may require equity and be counted as a second mortgage. 
The company offers home improvement loans that do not require collateral. It offers relatively low fixed rates, predictable payments and the ability to have funds directly deposited once you are approved. 
LightStream says excellent credit is needed to receive the lower APR rates so it might not be ideal for all borrowers. 
Upgrade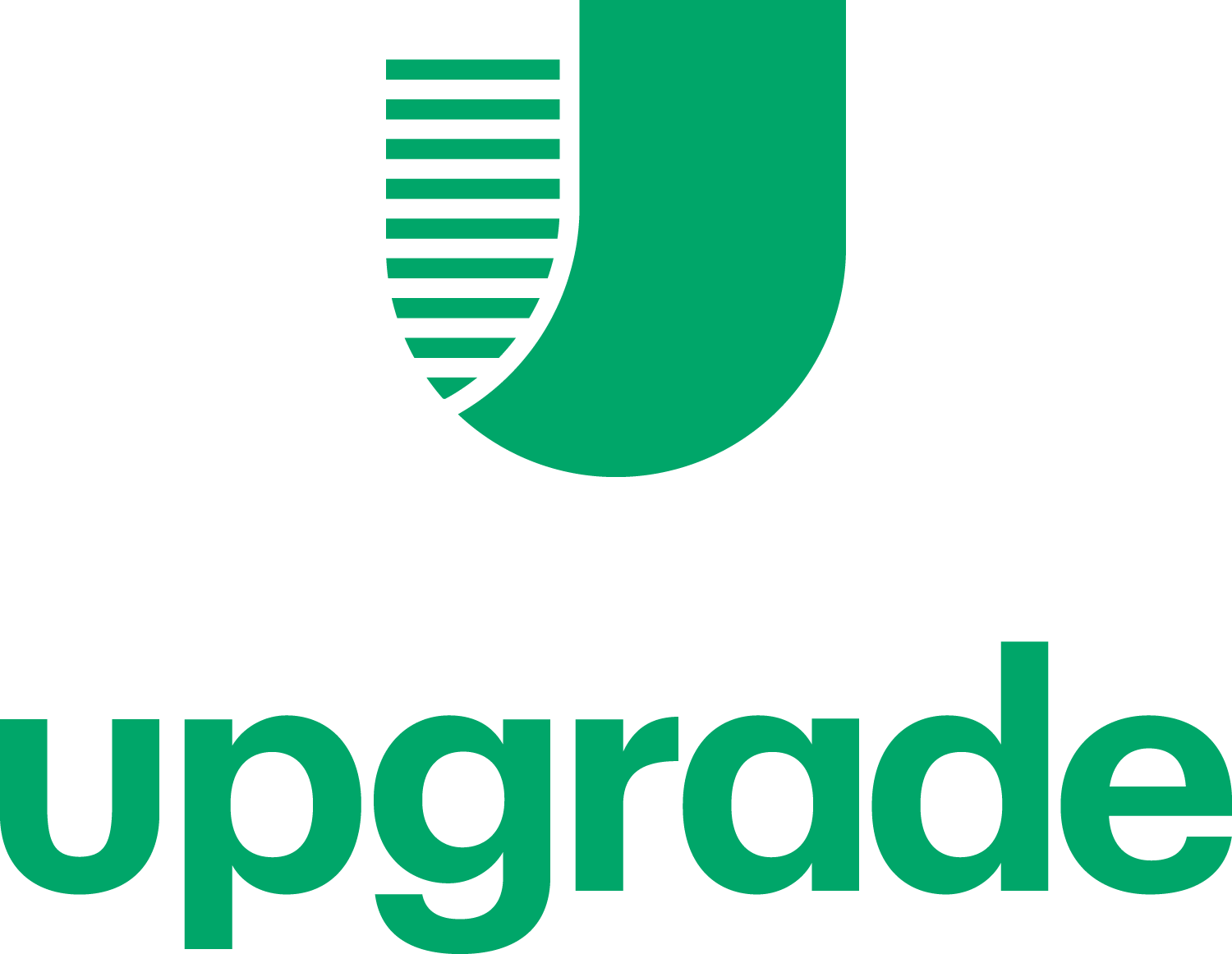 APR
5.94%–35.97% (with autopay)
Loan Amounts
$1,000 – $50,000
APR
5.94%–35.97% (with autopay)
Origination Fee
2.9% – 8% of your loan amount
Term Lengths
24 – 84 months
1 Minute Review
As a lender of personal loans, Upgrade offers a host of benefits, such as a wide range of financing solutions with funding times as little as a few days. Upgrade maintains options for a range of credit scores and incomes; however, APRs tend to be higher than if you were to work with a traditional bank. 
Nonetheless, it's easier and faster to get approved for a personal loan from Upgrade than it would be at a bank or credit union. Upgrade isn't a direct lender, so Upgrade doesn't actually lend you the money but rather works with its network of partners to get you the funds you need. 
Upgrade features annual percentage rates (APRs) between 5.94% to 35.97% on its personal loans. And although there are origination fees, you won't have to worry about prepayment penalties if you decide to pay off your loan early. Plus, Upgrade offers a considerable number of discounts for things like opening a qualifying checking account or setting up autopay. 
You'll only need a credit score of 560 to qualify for funding — making Upgrade a great choice for borrowers with fair or less-than-perfect credit. However, for the highest funding amounts and the best interest rates, you'll want your credit score to be in as strong shape as possible 
Funding amounts range from $1,000 to $50,000, which makes these loans ideal for small- to mid-range financing needs. You can use a personal loan from Upgrade for a variety of purposes. However, funds can't be used for gambling, investing or funding college expenses. 
Most borrowers will use Upgrade personal loans to finance their business, consolidate debt, cover medical expenses, complete home upgrades or pay for a wedding. Whatever the scenario, when you need funding fast Upgrade is a solid choice. 
Upgrade doesn't allow co-signers on loans. 
Upgrade, founded in 2017 and headquartered in San Francisco, California, was launched by a team of veteran fintech executives with prior experience at leading personal loan lenders, such as Lending Club. Upgrade has helped millions of people access personal loans and issued more than $10 billion to borrowers. 
Best For
Secured loans
Debt consolidation loans
Wide range of funding solutions
Pros
Fast approval process for secured loans
No prepayment penalties or fees
Wide range of options for repayment terms and funding amounts
0.5 percentage point rate discount in exchange for setting up autopay
Funding times as little as one business day
Cons
Charges origination fees
Higher-than-average APRs
Not a direct lender
Does not accept co-signers
Upgrade is a financial technology company that offers services ranging from credit health monitoring and Upgrade cards to personal loans and more. The company also offers educational tools to better empower borrowers. 
Upgrade offers unsecured home improvement loans with the funding potentially received within a day. The website allows interested borrowers to check rates online. 
Upstart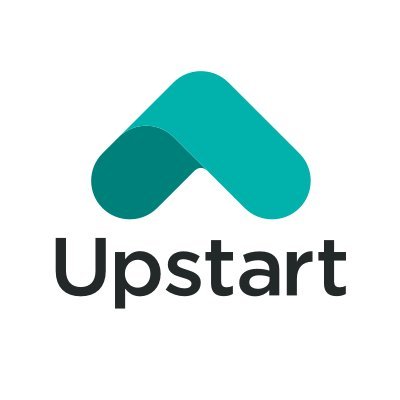 Disclosure: 1 When you check your rate, we check your credit report. This initial (soft) inquiry will not affect your credit score. If you accept your rate and proceed with your application, we do another (hard) credit inquiry that will impact your credit score. If you take out a loan, repayment information will be reported to the credit bureaus.
2 Your loan amount will be determined based on your credit, income, and certain other information provided in your loan application. Not all applicants will qualify for the full amount. Minimum loan amounts vary by state: GA ($3,100), HI ($2,100), MA ($7,000), NM ($5,100), OH ($6,000).
3 The full range of available rates varies by state. The average 5-year loan offered across all lenders using the Upstart platform will have an APR of 24.95% and 60 monthly payments of $26.34 per $1,000 borrowed. For example, the total cost of a $10,000 loan would be $15,807 including a $653 origination fee. APR is calculated based on 5-year rates offered in the last 1 month. There is no down payment and no prepayment penalty. Your APR will be determined based on your credit, income, and certain other information provided in your loan application. Not all applicants will be approved.
4 Neither Upstart nor its bank partners have a minimum educational attainment requirement in order to be eligible for a loan.

Loan Amounts
$1,000 – $50,000
Origination Fee
0% – 8% of the target amount
1 Minute Review
Unsecured loans begin relatively low around $1,000 and reach as high as $50,000. APR rates range between 5% and 35.99%. One main benefit of Upstart is that it requires a low minimum credit score. Upstart offers term lengths that span between 3 and 5 years. In some cases, borrowers receive funds in less than 24 hours. Upstart also allows for new borrowers with limited credit experience.
Pros
Up to $50,000 loans
No minimum credit score
Cons
No mobile app
Only 2 repayment options
Upstart is an artificial intelligence lending (AI) platform, meaning it is centered around both AI and finance, which helps reduce risk for lenders while making the verification process more automated for borrowers. 
Upstart looks at a wide range of factors, including credit score, education and employment history, to determine a borrower's ability to repay a loan.
Upstart is more flexible when it comes to credit scores and may accept applicants to don't have sufficient credit history, which occurs when you don't have a record with creditors. The company advises that scores remain above 300.
Upstart charges late fees. 
Marcus

Loan Amounts
$3,500 – $40,000
Term Lengths
36–72 Months
Min Credit Score
660+ preferred
1 Minute Review
What makes Marcus so unique is that it offers a personal loan with competitive APR rates and no fees. Loan options include fixed rate loans that offer predictability and consistency to help with payments. Personal loans range between $3,500 and $40,000. The loan does not have sign-up fees or prepayment fees. APR rates range between 6.99% and 19.99%. Loan terms vary between 36 months and 72 months depending on factors such as your intended loan amount and credit score. It's recommended to have a credit score above 660, but no minimum is clearly defined.
Cons
Loans tend to be on the smaller side
Named for Goldman Sachs founder Marcus Goldman, Marcus, is owned by Goldman Sachs. It offers a range of home improvement loans that give borrowers the ability to cover a variety of renovations and have multiple projects done at once.
The company doesn't charge late fees or closing fees and does not require an appraisal, but borrowers should have a credit score of 660 or greater to achieve more favorable APRs.
Discover
Discover is a digital bank that offers payment services. Previously owned by Morgan Stanley, it is now an independent financial company. 
Discover loans help borrowers achieve their goals of adding square footage, improving multiple rooms making their homes more sustainable. It provides loans ranging from $35,000 to $300,000 for major home improvements as well as personal loans starting at $2,500 for smaller projects.
Borrowers have 36 to 84 months to repay personal loans, depending on how much they borrowed. The APR ranges between 5.99% and 24.99%. Discover charges late fees on personal loans. 
Discover recommends credit scores above 620 and encourages scores above 700 for loans over $150,000. 
LendingClub
get started
securely through LendingClub's
website
LendingClub helps consumers compare home improvement lenders. It assists in examining the loan terms and provides educational information about the expected rates. 
Borrowers should still use multiple research tools and get several estimates before deciding on a specific loan — a necessity because the APR can vary.
Home improvement loans can be unsecured personal loans obtained at different levels of credit. However, LendingClub emphasizes that good to excellent credit is key to achieving better rates and terms. 
Frequently Asked Questions
What is a good credit score for a home improvement loan?

1
What is a good credit score for a home improvement loan?
asked
Camille Cabrera
1
A good credit score to get home improvement loan is typically 660 or higher. People with scores in the upper 600s are usually receive loans with lower interest rates and more flexible terms. 
Answer Link
answered
Benzinga
Are Home Improvement Loans Tax Deductible?

1
Are Home Improvement Loans Tax Deductible?
asked
Camille Cabrera
1
Home improvement and personal loans are not tax deductible because they are not viewed as income. 
Answer Link
answered
Benzinga
Home Improvement Personal Loan Requirements and Criteria
Which home improvement personal loans are available to you depends on the amount you want to borrow and your credit score. 
Know your credit score before applying for a home improvement loan. Credit scores tell potential lenders about the amount of risk you present as a borrower.
Although high credit scores are not required to obtain a personal home improvement loan, they help you achieve better rates and terms. Improved rates and terms will give you increased flexibility in terms of repayment. 
Things to Consider Before Getting a Home Improvement Loan
The total amount of a home improvement loan should not overly stretch your budget. Renovations and home improvements have the potential to exceed an estimated budget, so account for additional fees. 
Consult with financial professionals before taking out a loan. Get more than one estimate on the cost of the home improvements to better understand the ideal amount for your loan. If you feel that you could struggle to repay the loan in the future, consider saving more money and taking out a carefully chosen loan in the future.