Quick Look: Best Personal Loans for Pools
Building a pool might seem like an unattainable dream, but it can become reality with the right pool loan. Pools are frequently viewed as a large expense, and homeowners might think about adding a pool but find the costs and work to be too much. However, obtaining funding is possible.
Before taking a loan, research your available options. Certain factors could increase the cost of your pool, so you want to have a working knowledge of the expenses before looking at loans. Research interest rates on personal loans as well as expected times for repayment. Depending on your location, adding a pool to your home might not only provide enjoyment but also boost the value of your home when it comes time to sell. 
5 Best Personal Loans for Pools
Personal loans for pools vary depending on the company that offers the loan as well as your financial situation. Research options available and understand the strong points as well as the areas for improvement within the different loan options. Before building a pool, be aware that the cost of building the pool is not the only expense. For example, pools often require frequent maintenance and costly insurance.
Factor in all viable pool expenses when calculating the amount needed for your pool. In addition, it's important to avoid overstretching your budget to accommodate unforeseen incidents. 
Best Overall: SoFi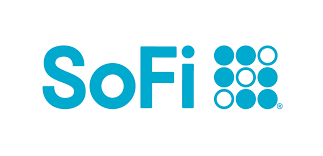 get started
securely through SoFi's
website
Disclosure: Fixed rates from 6.99% APR to 21.78% APR. APR reflect the 0.25% autopay discount and a 0.25% direct deposit discount. SoFi rate ranges are current as of 3/24/22 and are subject to change without notice. Not all rates and amounts available in all states. See Personal Loan eligibility details. Not all applicants qualify for the lowest rate. Lowest rates reserved for the most creditworthy borrowers. Your actual rate will be within the range of rates listed above and will depend on a variety of factors, including evaluation of your credit worthiness, income, and other factors. See APR examples and terms. The SoFi 0.25% AutoPay interest rate reduction requires you to agree to make monthly principal and interest payments by an automatic monthly deduction from a savings or checking account. The benefit will discontinue and be lost for periods in which you do not pay by automatic deduction from a savings or checking account.

SoFi was originally started a little over a decade ago by Stanford students. At first, it functioned with the help of an alumni-funded model but quickly skyrocketed into larger endeavors. The company now has over 3 million members. 
SoFi offers fixed-rate pool loans that are available in most states. The repayment range on loans goes up to 7 years for people with a higher level of credit. SoFi stipulates an annual income minimum that's currently set at around $45,000 per year. Typically, SoFi offers loans to people with stronger credit that usually ranges from scores of 680 and above. Loans from SoFi extend to $100,000 and start at around $5,000. APR rates vary between 5% to about 22%. The annual percentage rate (APR) correlates to the yearly cost of the loan. Lower APRs tend to be better because that means you will need to repay lower amounts of interest, which makes it easier to repay as opposed to higher interest.
What's unique about SoFi is that it doesn't charge late fees or origination fees. Origination fees are fees that lenders tend to charge when processing loan applications. In addition, SoFi does not charge prepayment fees, which makes them relatively competitive when compared to other potential lenders. 
However, it is important to note that SoFi does not accept co-signers. Co-signers are typically people that back you in a loan in case you are unable to pay. Co-signers tend to be people such as parents or family members.  
Best for Excellent Credit: LightStream

Disclosure:
*AutoPay discount is only available prior to loan funding. Rates without AutoPay are 0.50% points higher. Excellent credit required for lowest rate. Rates vary by loan purpose.
Loan Amounts
$5,000 – $100,000
1 Minute Review
Under certain conditions, LightStream deposits funds into your account within the same day, which makes it an appealing option if you need to quickly gain access to funds. LightStream requires good credit. Loans range between $5,000 and $100,000 in total. The APR rate starts around 4.29 % and goes higher with repayment terms from 2 years and 12 years at a fixed rate. A fixed-rate loan is a loan where the interest rate stays the same throughout the loan. One benefit of LightStream is that it charges no late fees or prepayment fees. In addition, LightStream doesn't require home equity or other collateral.
Best For
$0 origination fee
Same day funds
Pros
Doesn't require collateral
No late fees
Cons
Not for those with bad credit
LightStream offers loans for a wide range of needs such as auto loans, home improvement, recreation and family life. The company is about a decade old and came into being around 2012. 
LightStream offers pool loans that take from 2 to 20 years to pay off. The loans offer low interest with a fixed rate. In addition, LightStream allows you to set your future funding date so that you can receive the funds on the date needed. Swimming pool loan rates tend to vary between 5% and 15% APR. LightStream offers loans for people with higher scores that can extend to around $100,000 depending on other factors such as the strength of your credit score. 
LightStream is unique because it offers no prepayment penalties and does not require any appraisals. In addition, LightStream offers different loan options, which makes it an excellent choice for different personal needs. 
However, LightStream tends to be better for people with higher credit scores. 
Best for Fair Credit: Upgrade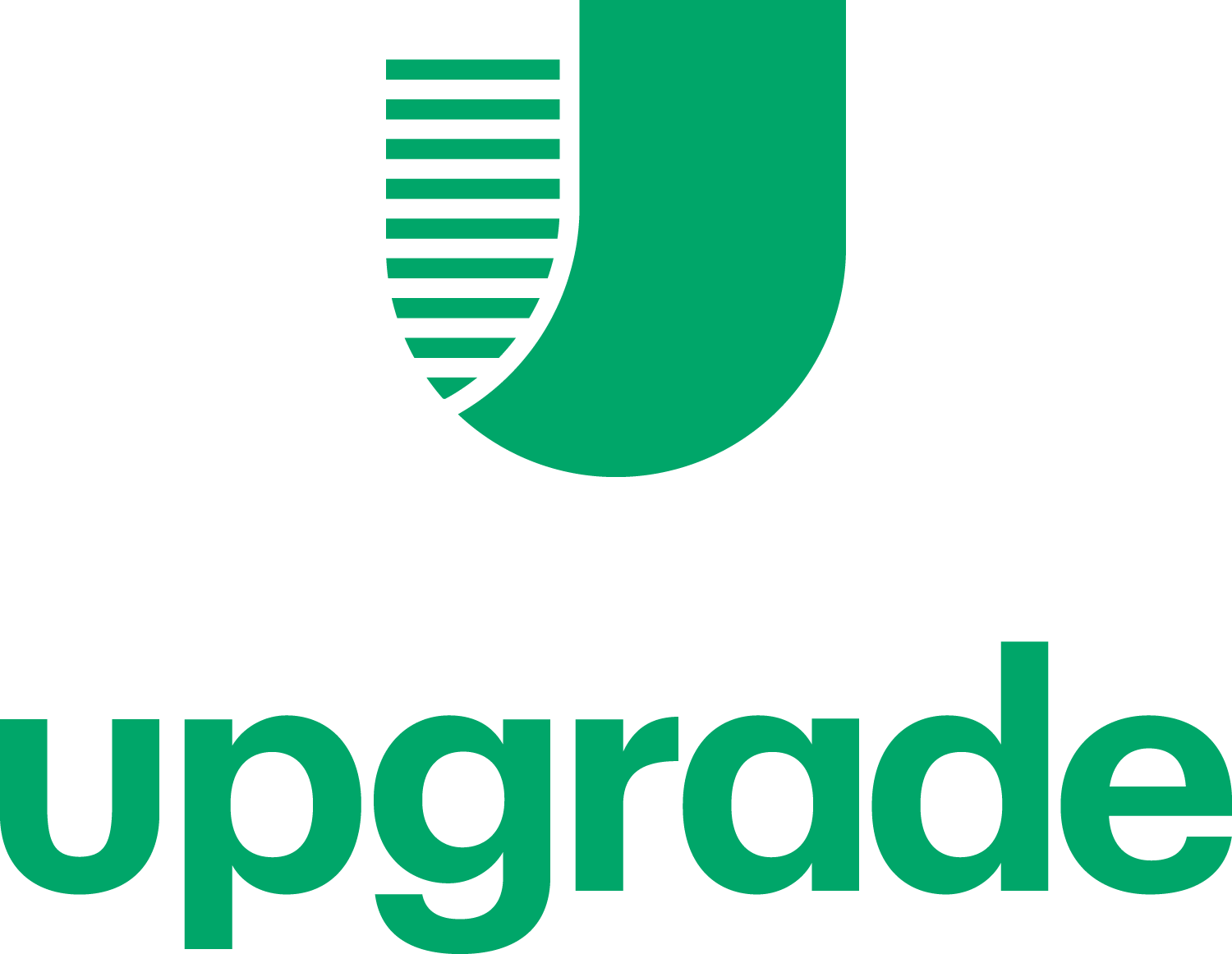 get started
securely through Upgrade's
website
APR
5.94%–35.97% (with autopay)
Loan Amounts
$1,000 – $50,000
1 Minute Review
The company offers personal loans such as pool loans at a higher APR range that begins around 7% and tops out around 35%. The reason that the APR range or interest rates are higher for lower credit scores stems from the understanding that lower credit scores mean that there is a higher risk of a loan not being repaid. Lenders tend to offer higher interest rates to mitigate their level of risk when lending to people with lower credit.
Best For
Montly payments
Home improvement loans
Upgrade has roots in fintech and officially began around 2017. The company offers different services such as personal loans, rewards checking and credit monitoring. In terms of personal loans, Upgrade offers personal loans for areas of concern such as refinancing personal credit cards, debt consolidation, home improvements and major purchases. The company is headquartered in San Francisco but also has offices in Phoenix and Montreal. 
Upgrade also offers home improvement loans that extend up to $50,000. The company also offers lower-range loans that start at around $1,000. In addition, Upgrade begins looking at credit scores that range around 580 and above. In terms of repayment, personal loans can be flexible and can be repaid as single monthly repayments or with fixed rates and terms. For example, a loan of $10,000 can be repaid within 36 months at an APR of 17.98% at about $343.33 per month. Origination fees could potentially take a chunk out of your much-needed loan amount. 
Upgrade offers benefits such as monthly payments and low fixed rates. After clearing the verification process, funds can become available within a day. In addition, the company does not charge prepayment fees. 
However, Upgrade does use origination fees, which should be taken into consideration when deciding on the amount needed for a loan. 
Best for Bad Credit: Avant
The history of Avant dates back to 2012, and the company offers both personal loans and transparent credit backed to some extent by Mastercard. The company has helped over a million customers receive personal loans. It was first founded as part of the Y Combinator startup program accelerator and has since grown. 
Avant offers personal loans that range from $2,000 to $35,000. Personal loans are offered for a wide range of options such as emergencies, consolidating debt and vehicles. The company works with lower credit scores based around 580 and above. In addition, the loans come with APRs that range between 9.95% and 35.99%. APR ranges tend to be on the higher side because Avant as a lender is exposed to more risk when lending to people with lower credit scores. Avant and other lenders try to mitigate risk by placing APR scores in line with the assumed amount of risk tied to different credit scores. 
However, Avant may charge additional fees such as origination fees. 
Overall, Avant works as an excellent option for lower credit scores. In addition, Avant offers an increased amount of accessibility by offering a smartphone application.
Best for Comparing Lenders: LendingClub
get started
securely through LendingClub's
website
LendingClub is now a well-known online marketplace. The company centers around providing customers with educational tools to help them decide on the best loan possible. 
The company explains that pool loans take between two and five years to pay off. Your level of risk and financial position determine your loan repayment terms. 
LendingClub points out several companies and compares them based on their pool loan benefits and offerings. The company also states that certain pool loans include higher origination fees, which can make it more difficult to fully pay for a pool if not properly accounted for. For example, clarify if the origination fee is included or excluded from the amount in the loan. 
Frequently Asked Questions About Pool Loans
1. When should you finance your pool?
The best time to finance your pool depends on a few factors. Pools tend to be expensive. Inground and above-ground pools vary in price. 
You can choose from personal loans or home equity loans to finance a pool. A home equity loan is similar to a second mortgage and not advised for the risk-averse. Home equity loans tend to be risky because that means that your home could potentially be lost if you are unable to pay the lender. Alternatives such as pool loans generally do not go against your house, which make them a more attractive option. 
2. Are Pool Loans Worth it?
Before taking out a pool loan, speak to a financial advisor. Pools are a bonus to a home, but they might not always make the most sense for your budget. However, if you live in a warmer climate or areas where pools are more prevalent such as Los Angeles, then adding a pool could add value to your home. However, the exact amount of additional value isn't guaranteed, and it's important to check your finances first to see if a pool is a potential asset or liability to your life. In addition, unforeseen circumstances can occur when building a pool that have the possibility of breaking your budget. When taking out a loan, it's advised not to stretch your finances too much to better account for unforeseen problems or expenses. 
Overall, pool loans can be worth it, but it depends on several factors such as if your main objective is to add value to your home and if you can reasonably repay the loan. If repaying the loans seems unlikely, you might want to wait to put in a pool until finances are more stable. 
Personal Loan Requirements and Criteria
Pool loans help with a wide range of considerations from selecting the type of pool to picking the company that will ldo the work. Deciding on factors such as design and size help to expedite the process by having a reasonable price range that works with your needs. 
Before applying for a pool loan, take your time researching different companies and receive more than one estimate to get a better idea about the size and price of your intended pool. In addition, it's important to take your time researching the costs of pools in your area and speaking with more than one professional. 
Your credit score impacts the loan options that are available to you. Although there are loan options available for different types of credit scores, the more flexible and lower interest loans tend to only be available for higher credit scores. If you are unsure if you can confidently afford pool payments, you might want to wait until your finances are in a more stable position. Missing pool payments negatively impacts your credit score and makes it harder to obtain loans or certain benefits in the future. Building your credit score while saving additional funds for a pool to be in the best position possible if you decide to take out a loan. Taking out a loan brings a certain level of risk and shouldn't be entered into lightly. 
Personal Loan Considerations for Pools
Personal loans help fund a pool if you need an alternative source of funding. Loans should not be taken out lightly because of the possibility of large repercussions if you are unable to pay. People with lower credit scores will likely need to pay back pool loans at higher rates of APR, which might give some potential pool owners pause. 
It is also important to keep a close eye on fees imposed by pool loan lenders. Some lenders do not make all of the fees related to specific loans obvious. For example, be sure to ask if the origination fee is incorporated in the APR. When looking at loans, it's important to have all the information about the fees because some of the loans that appear reasonable at first glance might not be the best for you after a more in-depth look. 
In addition, look at each lender's customer support options. Research feedback about its customer support and response to get a better idea about how you might be treated as a customer. When possible, examine reviews written by customers about customer service to have a more in-depth understanding of a lender's interaction with current customers. 
Personal Loans vs. Credit Cards when Financing a Pool
There are several differences between personal loans and credit cards. When deciding on a pool loan, it's important to take these differences into account. 
A personal loan is one sum of money that's borrowed at one time and then must be paid back to the lender on the agreed-upon terms. Personal loans tend to have fixed expected payment amounts and timelines. Personal loans are viewed as useful for large one-time expenses like cars or pools. However, personal loans have the potential to harm your credit score if the previously agreed upon payments are not made on time. Before taking out a loan, be realistic about your ability to repay it on time. 
A credit card offers a line of credit and allows a revolving balance. It's centered around your spending habits so the balance due depends on your spending habits and ability to pay off the money previously placed on the credit card. This means that credit cards offer ongoing debt so that you can continue spending and incurring debt as long as it's paid off. Some credit cards offer benefits for the debt incurred such as cash-back rewards or travel rewards. These rewards provide incentives to create debt on the credit cards on a revolving basis. However, missing payments on a credit card or opening too many credit cards at once have the potential to ding your score.  
Overall, personal loans and credit cards differ because personal loans are one amount of money that will be paid back at a set amount over a set period. In contrast, credit cards are for continuous amounts of debt as long as the card is within good standing. Before opening a credit card or taking out a loan, it's important to acknowledge your ability to incur debt to fund a pool. The funds provided are temporary and will eventually be expected to be paid back with interest.